Virtual cycling company Zwift has banned two riders for fiddling with data they uploaded to the service, and which helped them to do better in races.
Zwift allows cyclists to race each other in a virtual world – after first bolting their bikes to a static trainer that allows them to pedal without going anywhere while measuring their performance by tracking power output and the speed at which riders pedal.
The service quickly became a venue for e-cycling competitions, and in 2016 recognised the need for independent arbitration of disputes by creating the Zwift Accuracy and Data Analysis Group to check that rider data was accurate. The group even conducted random data testing of big races! The company has since added a Zwift Performance Verification Board to police the sport.
Zwift was popular pre-pandemic, especially among cyclists who like to stay fit during chilly winter months. During COVID lockdowns, Zwift boomed and became an important way for professionals to continue competing. There's also plenty of racing on offer for amateurs.
And last week two riders were banned from racing leagues for six months after being found to have manipulated their data.
One cyclist was nabbed after "automated systems identified that the dual-recorded data from the rider's power meter may have been edited and warranted more detailed investigation."
Zwift's investigation found power values increased by 32 percent and the rider 'fessed up.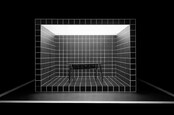 IKEA China and ASUS team on gaming products, resist urge to call them FRÄG
The second rider also worked with two sets of data, one indicating nine percent higher output than the other. The rider's team claimed they'd struggled to upload files recording ride data, but Zwift conducted a forensic analysis that revealed all power measures had increased by the same amount. As riders' intensity varies, that wasn't feasible, and Zwift rejected data corruption as a possibility.
The second rider eventually acknowledged that the data had been edited but did not admit responsibility.
Both were banned from e-racing on Zwift for six months and charged with "Bringing the sport into disrepute" through "Fabrication or modification of any data."
Even with their digital doping, the riders only placed fourth and sixth. ®