Analysis The campaign to remove the CEO and non-elected board members of .uk internet registry operator Nominet may be over before the official petition is even filed.
The PublicBenefit.uk drive, spearheaded by CEO of hosting company Krystal Simon Blackler, announced its intention to call for an extraordinary general meeting (EGM) on Sunday, noting that it already had 40 members on board and so had sufficient votes to legally require Nominet to hold the meeting.
That EGM will put forward two motions: that the CEO and non-elected board members be removed; and that two new caretaker directors be put in place, effectively flipping control of the organisation.
The campaign points to a 38 per cent drop in operating profit at Nominet in the past four years, while executives have awarded themselves a 70 per cent pay rise while reducing public benefit donations by 65 per cent, as signs of a management team that has lost direction and rewards itself at the expense of charitable causes and millions of ordinary Brits. This has clearly struck a chord.
At the end of Sunday, 83 members had signed up and by the end of the first full working day, Monday, that number had jumped to 126. More importantly, though, those members represent 11.4 per cent of the total member vote – which will almost certainly be enough to achieve more than a 50 per cent vote at the EGM and so allow both motions to pass.
If those figures don't make immediate sense, it's because of the complex and somewhat convoluted voting system Nominet has put in place over the years. But the reality is that, based on historical member turnout on votes, voting caps, and the number of members who have already indicated how they will vote – including four of its largest 20 members – Nominet's management will not only need to persuade almost all remaining members to vote for them, but may need to change the minds of companies that have already publicly said they support the removal of the CEO and non-elected board members.
And this is before the EGM petition has even been filed; something that the PublicBenefit.uk campaign is expected to do sometime Tuesday.
Figuring it out
To understand how the war may be over before the first battle has even been fought, you need to look at Nominet's unusual membership structure, which has itself been the cause of repeat disputes over the past 20 years.
Nominet has approximately 2,500 members, who pay an annual membership fee (£100 a year following a one-off £400 joining fee) and are then entitled to purchase .uk domains at the wholesale price of £3.90 as opposed to the market price of around £10.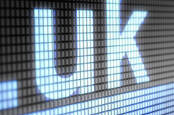 Nominet faces showdown with British internet industry: Extraordinary vote called to oust CEO, board members
As a result, while many of Nominet's members are companies that sell domain names to others or run website hosting businesses, it makes financial sense for anyone with more than, say, 20 .uk domains to become a member. In an effort to balance interests, Nominet has created a complicated vote-weighting mechanism where members are awarded votes according to the number of domains they hold, rather than a simple one-member-one-vote set up.
In an effort to limit the influence of multinational publicly listed companies like GoDaddy – which manages 3.64 million .uk domains – the system also has a voting cap. In most cases this is three per cent of all votes cast, although if there is a proposed change to Nominet's Articles of Incorporation, ie: a complete corporate overhaul, that cap rises to 10 per cent.
It gets more complicated: because many Nominet members don't have much interest in the actual functioning of the organisation and the impact of their vote is so minimal, the majority of the membership never bothers to vote. In the last election for board seats, just 8.9 per cent of members voted. The previous year, it was 9.7 percent; before that 8.2 per cent; and so on. The largest turnout in the past decade was just under 32 per cent.
Nominet's management has repeatedly used this structure and low member turnout to advance its interests over that of its broader membership. In effect, so long as Nominet can persuade its largest members (the top five or 10) to back any proposal, it will pass.
Some more equal than others
Over the years this has resulted in a tight relationship between management and a very small subset of its members, which has caused tension with smaller members who feel – with some justification – that their needs are repeatedly ignored. And the larger members have repeatedly benefited from policies skewed in their favor.
Whenever smaller members have sought to have their issues heard, Nominet's management has used a variation of the same argument each time to dismiss it: that their views are only representative of a very small number of its members – despite the fact that 90 per cent of the membership is disengaged and rarely, if ever, expresses a view.
This argument was put forward this week by Nominet CEO Russell Haworth who told The Register that the EGM petition was led "by a small amount of minority members." It was even more stark last year when Nominet's general counsel, Nick Wenban-Smith, refused to accept a petition signed by 101 members that were strongly opposed to its plans to overhaul the system for expiring .uk names.
Wenban-Smith disregarded their position by noting that Nominet had 2,400 members but only 100 or so names on the petition; a point that was immediately rebutted by the petition's organizer, Andrew Bennett, CEO of Netistrar, who pointed out that Nominet's consultation on the same issue had only received 55 responses while his petition had 101.
Regardless, there will be a three per cent cap on member votes at the EGM since it is an ordinary resolution – and that means that while the largest members are still in an extremely influential position, if the larger membership decides to vote on the matter, the impact of the big players is not sufficient to defeat the motion.
Tipping point
Given the number and size of members who had already indicated they will vote – and vote for the motion to oust the CEO and board – Nominet's management will need to persuade all the remaining 16 of the top 20 members to vote against the motion to get close to the 50 per cent threshold (48 per cent in fact).
Things are further complicated by the fact that the campaign's organizers are aiming for a high turnout – possibly as high as 40 per cent of the total membership. As the number of members that vote increases, so the comparative voting power of the largest members goes down.
If all members voted (which is extremely unlikely) only the top six members would have their votes capped (to a total of 18 per cent) which means that other members – many of whom have already expressed their support for the EGM – would have a larger overall impact.
In other words, the more members that turn out, the harder Nominet's management will need to work to persuade them to vote against the EGM's motions and for their continued leadership.
While that is not impossible, the reality is that the EGM has been called precisely because for years Nominet has ignored its own membership beyond the largest members – even holding important meetings that it only invited those large members to and excluded others. With Nominet obliged to call an EGM within 49 days of receiving the petition, it is unlikely to have time to turn around its relationship with more than 2,000 ignored members.
The final proof
The greater truth is that the campaign has been organized over the course of several months (it started in September). And yet, even with more and more members discussing the issue and reaching the drastic decision to overturn the board entirely, Nominet's management failed to get even a whiff of their plans and were blindsided by the EGM.
In an extraordinary note made available on the PublicBenefit.uk website, Krystal's Simon Blackler details the numerous efforts he made to contact Nominet's directors to express his concerns, the majority of which were either rebuffed or ignored.
If anyone is looking for a sign of just how far Nominet's board and management has strayed from representing the interests of their membership, it's there in the fact that they will almost certainly be voted out of power within a month by those very members and yet, to a man, they failed to pick up even the faint sound of rumblings, despite the man who organized the campaign repeatedly calling and emailing them to let them know. ®