UK weather forecasting agency the Met Office is tendering for delivery partners to help it build its data platform over the next four years in a framework deal that could be worth £30m.
The main objective of getting new suppliers on board as part of the four-year deal is to help build a common Met Office data platform, exploiting the future of data sciences, and a common approach to customer data services, according to a tender notice from the publicly owned executive agency of the Department for Business, Energy and Industrial Strategy.
Founded in 1854, the Met Office provides commercial weather data, as well as public services, and its business group accrued a £2.2m profit on £24.5m of revenue in the financial year 2019/20. The total revenue of the weather and climate research organisation was £249m in that year.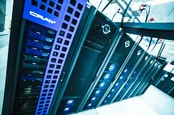 UK, you Cray. Boffins flex ARM in 'first-of-its-kind' bonkers HPC rig
In the tender announcement, first trailed in the market last year, the Met Office said it was looking to put together a framework with a number of companies to help in its data "transformation", both by bringing new skills and knowledge and by bolstering the capacity and capability of existing Met Office teams.
It does not include contingent labour, for which the Met Office has separate contractual arrangements in place.
The Exeter-based agency is in the middle of executing a data visualisation strategy that aims to help in discovering data and understanding what information is being analysed; rendering of the data into an image; and creating a user experience and interaction with the data required by a specific group of users. Part of the "strategic actions" earmarked for supporting the scheme is the creation of a Common Data Platform, which the agency is already working on, according to its 2020 annual report [PDF].
Professor Stephen Belcher, chief scientist, said of the project: "We have bold plans to re-engineer the computer codes we use to simulate weather and climate to make them fit for purpose for the next generations of supercomputers. We are eager to use the new data sciences of machine learning and artificial intelligence to complement these simulation tools, to produce the best possible forecast information."
In February 2020, the Met Office won £1.2bn investment for a new supercomputer to improve severe weather and climate forecasting. The spending was intended to produce more sophisticated rainfall predictions, provide better forecasting at airports so they can plan for potential disruption, and support rapid response to flooding. It was also designed to offer more detailed information for the energy sector to help them mitigate against potential blackouts and surges.
The agency provides global weather and climate data and services to clients in industry, academia and broadcast media. It also supplies third-party licensed data on behalf of the European Centre for Medium-Range Weather Forecasts, ECOMET, an EU weather data catalogue, and the European Organisation for the Exploitation of Meteorological Satellites in the UK.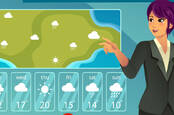 Expect €5m cloud, says European Centre for Midrange Weather Forecasts
In parallel to the Met Office's investment, the European Centre for Midrange Weather Forecasts (ECMWF) is looking for suppliers for a production-quality, general-purpose, on-premises cloud computing environment "to make it easier to work on weather and climate big-data in a cloud-based infrastructure" as part of a €5m investment. It is an independent intergovernmental organisation supported by 34 states, and is not directly governed by the European Union. Its headquarters are expected to remain in Reading, UK. ®