Japan's Ministry of Health, Labor and Welfare has admitted that the Android version of its COVID-19 contact-tracing app has not informed users of contact with virus carriers since September 2020.
As Japan has recently experienced a third wave of infections, news of that failure is a significant error and embarrassment.
The Ministry admitted to the problems in a Thursday update to the app's web page.
The Ministry's account of the situation, which The Register has translated using online services, says: "From the end of September, it has become clear that notifications of contact with app users have not arrived for Android users."
"We deeply apologize for damaging the trust of many people who use this app. The Ministry of Health, Labor and Welfare will work to eliminate obstacles by mid-February and will thoroughly control quality. We will continue to make every effort to ensure that the people can use this app with peace of mind."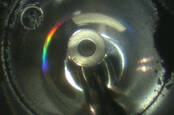 We got it! Japanese space agency confirms its probe has Ryugu asteroid samples
The app's Google Play page says it was last updated on December 14th, 2020. It also reveals that users think it's a dud: the app has a 1.8/5 rating on over 15,800 reviews.
The Play page also reveals the app has been downloaded over five million times, nowhere near enough adoption for it to be a useful contact-tracing tool.
Japanese outlet Nikkei has reported that the app's flaws were kept secret since September 2020. The organ also reports several other health system failures in the face of COVID-19, among them an inability to secure wider take-up of the app.
The Ministry not said how many notifications were missed as a result of the app's problems, but the consequence may well have been deadly.
The World Health Organisation Dashboard for Japan shows that Japan experienced a third wave of COVID-19 infections that started in November 2020. That wave peaked at almost 8,000 infections a day. Japan previously experienced only one day with over 2,000 recorded new infections.
While the third wave appears to have peaked, 4,254 of Japan's 6,020 COVID-19 deaths have come since November 2020. Last week's 635 deaths made it the nation's worst seven day stretch during the pandemic. ®