With a certain inevitability, Microsoft has wielded the axe on the preview of Azure Service Fabric Mesh, before the technology even had a chance to trouble General Availability.
Launched back in July 2018, the theory was that developers would delight in the ability to pop their containerised apps into the managed cloudy service without having to worry about VMs, storage or network configuration.
The theory went that one could easily scale services up and down either automatically or manually. A "great developer experience" was on offer, with the promise of a "lift and shift" to containerise and scale existing applications and "modernise" existing cloud services with a jump to Service Fabric Mesh.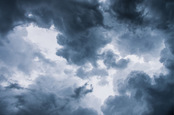 Devs: This is another fine Mesh you've got us into, Microsoft
For any developer working with Microsoft technologies, that great experience also involves dealing with the moving goalposts of the company's roadmaps. Many will remember with fondness being told to write mobile applications one way, then another, before the company eventually threw in the towel.
In this case it is most likely Azure Kubernetes Service that has done the deed. That, and customer feedback that, according to Microsoft, included complaints about a lack of application portability and limitations in the whole "lift and shift" dream.
The company is therefore focusing its efforts on cluster management and serverless technologies and directing those who have not already abandoned the preview to Azure Container Instances, Service Fabric managed clusters, or, inevitably, Azure Kubernetes Service.
Although it never achieved General Availability, the technology had its fans even as Microsoft's other container technologies loomed large. Support for existing deployments will continue until 28 April 2021 although new deployments of the doomed tech will no longer be permitted.
"Service Fabric clusters," said the company, "deployed via Azure and Service Fabric Standalone are unaffected and will remain fully supported and available for customers."
Azure Service Fabric Mesh: 2018 – 2021. RIP. No flowers. ®