India appears to have permanently banned the 59 Chinese apps it first barred from local use in June 2020.
Numerous media outlets in the nation report that India's Ministry of Electronics & IT late last week wrote to the apps' makers and gave them the bad news they won't be back.
China's embassy in India gave the news enough credence to issue a statement decrying India's actions.
"These moves of the Indian government have also hindered the improvement of the Indian business environment and the innovative development of related Indian industries," the statement reads. "China-India economic and trade cooperation is mutually beneficial by nature. We urge the Indian side to immediately correct its discriminatory measures and avoid causing further damage to bilateral cooperation."
ByteDance, the Chinese outfit behind social network TikTok, issued a statement in which it said it has "steadfastly worked to comply with the Indian order from June, even as we disagreed with it." But with the ban extended, "it is with deep sadness that we have decided to reduce our workforce in India."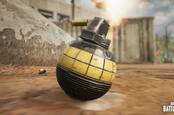 PUBG frags Tencent, adopts Azure and makes digital clothes the default in bid to get back into India
Several hundred jobs are believed to be at risk.
There's no word on whether India has also made permanent the bans on the 118 Chinese apps blacklisted in September 2020 or the 43 in November of the same year. Combat game PUBG also appears to still be banned despite efforts to remove all links to China and a promise to invest $100m in the Indian gaming industry.
It's not all bad news for Chinese companies as analyst firm Counterpoint Research yesterday revealed its view of India's smartphone market, and found Xiaomi remains the market leader.
Xiaomi is both a success in its own right and a Beijing favourite because it is felt to enhance Chinese soft power by creating a successful global consumer goods brand. Scoring 26 per cent of the Indian market – and doing so at a time when India is emphasising self-sufficiency and consumers are actively avoiding Chinese products – is quite a feat.
That means Xiaomi was responsible for about a quarter of the 150 million-plus smartphones shipped into India during 2020. More than 100 million of those were sold in the second half of the year, a record attributed to post-lockdown upgrades from feature phones as more activity shifted online.
Samsung won 21 per cent market share, ahead of Vivo (16 per cent), realme (13) and Oppo (10). The latter three companies are Chinese though assemble many of their devices in India. ®