Outgoing VMware CEO and incoming Intel CEO Pat Gelsinger has revealed he was initially approached to take a seat on the chipmaker's board.
In an appearance on the Virtually Speaking Podcast, Gelsinger said he had previously been approached about Chipzilla's top job but declined.
He was later approached with an offer to take a seat on Intel's board, an offer that appealed to Gelsinger and which Michael Dell approved.
He was like "Go help them", Gelsinger said, with the idea of VMware's then-CEO spending time working with Intel having some appeal due to Dell's dependence on Intel silicon for almost everything it makes.
Talks about that board seat took place during late 2020.
"Then just before Christmas the conversation flipped to becoming CEO," Gelsinger said. "It happened very quickly" as he was announced as Intel's boss on January 13th.
Gelsinger insisted he was not looking for a new role. But his heritage at Intel, plus his belief that the company needs new leadership, meant he found the CEO's role irresistible once it was offered.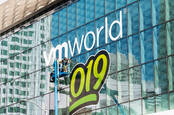 Pat Gelsinger vows to upgrade VMware's once 'bad' open-source rep to the 'very' best by 2021
"The company stumbled. Can we create one of the great turnarounds and I can play a part in that?" he mused on the podcast.
VMware, he added, last week held the first meeting of its formal CEO search, and already has a list of candidates.
His advice to his virtual successor is to "Get the transition to cloud, container and SaaS done, faster."
"The plan is clear, we just have to execute the plan," he said.
And his plan for Intel is simple: make sure it has leading products in every category and execute so that customers feel comfortable betting their own businesses on Intel delivering what it has promised. ®