Google has announced that its own Pixel Android phones will soon gain the power to measure users heart rate and respiratory rate.
With the help of the Google Fit app, Pixel phones will measure breaths if users "place your head and upper torso in view of your phone's front-facing camera and breathe normally."
Heart rates will be measured when users place a finger on the phones' rear-facing camera lens.
Google says the new functions have been made possible by "increasingly powerful sensors and advances in computer vision" and that those sensors "track tiny physical signals at the pixel level — like chest movements to measure your respiratory rate and subtle changes in the color of your fingers for your heart rate."
The mega-corp says it has conducted clinical studies to ensure the data produced by Fit and Pixels is valid. It's also made sure its code is aware of "factors such as lighting, skin tone, age and more in order to work for everyone."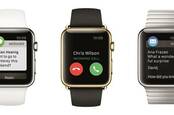 Smartwatches win the consumer tech sector for Q1 2020 as locked-down folk take up fight against corona-carbs
If you fancy this stuff but don't have a Pixel, Google has two other offerings to track every breath you take and every move you make.
One involves some delayed gratification because Google says it has plans to expand this offering "to more Android devices." The company hasn't said which devices, or when it will do so. Whenever it decides to act, it'll make for interesting times at Android partners like Samsung that have their own fitness apps.
The other is to buy a Fitbit device, as Google completed its acquisition of the wearables company on January 14th, 2021.
As it happens, Fitbit CEO's I'm so happy to be at Google now post marking the deal included the following:
So limitless that Google has just given itself an alternative to Fitbit's low-end devices. And that in a week in which the web giant killed off its game development team in a typically sudden and ruthless strategy reversal. Just like the one it made with its last big consumer hardware acquisition: Motorola's smartphone unit, which now languishes largely unloved at Lenovo. ®