Hon Hai Precision Manufacturing – aka Foxconn – reported two sets of numbers this week: record revenue, and record birth-rate among staff.
Revenue for January, we're told, came in at just under US$18bn, an increase of 37 percent compared to January 2020.
The results are unaudited so Foxconn hasn't detailed what kept it busy. We can take a guess, though: Apple just reported strong iThing and Mac sales, and Taiwan's Ministry of Economic Affairs last week said the nation's electronics industry – home to Foxconn as well as chip maker TSMC, which both make stuff for Apple – churned out products useful for working from home in late 2020.
That focus of effort, the ministry noted, has caused problems for automotive supply chains. Carmakers are now struggling to get the chips they need to keep their production lines rolling, especially for silicon-intensive electric vehicles. The problem is so serious it's the top agenda item at a Friday meeting between the ministry and US State Department Officials.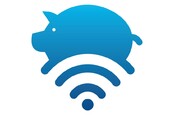 Pork-tracking website problems add extra crackling to US-Taiwan-China tensions
Which goes some way towards explaining why Foxconn on Wednesday announced that the extra pay it offers to workers who start or expand their families led to 1,052 "Hon Hai Babies" coming into the world last year. The announcement features lots of gushy comment about the generosity of the company's family assistance schemes, which include subsidized taxi rides to work during late pregnancy.
The subtext here is that in 2020 Taiwan's population fell for the first time in many years. Which isn't good news for Taiwan's economy as its population ages. It's also worrying given the state of muted hostilities between China and Taiwan. China has now flown planes through Taiwanese airspace every day for almost a fortnight.
Those Hon Hai Babies are therefore not just a blessing for their parents, but by helping with staff retention, they're also contributing to global supply chains and perhaps also making sure Foxconn can continue to make the world's stuff for years to come. ®