Apple has provoked the ire of its Mac developer community by asking for the early return of its ARM-powered Developer Transition Kit loaner computers.
Introduced last June, the DTK is a small-factor computer based on the same A12Z chip used in last year's iPad Pro. Unlike the M1 Mac Mini, this wasn't a commercial product. Offered exclusively to qualifying developers, the DTK is intended to help smooth the shift from Intel to Apple Silicon, and not as a day-to-day workstation.
Most pertinently, it wasn't sold. Developers could rent it for a cost of $500, with some stringent conditions attacked. You couldn't disassemble it or run any benchmarking software (although, as we've previously reported, that edict was widely ignored). Since it was a loaner, it had to be returned within one year.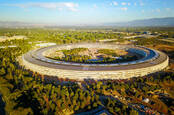 Leaked benchmarks from developer kit for Apple's home-baked silicon appear to give Microsoft a run for its money
In an email seen by The Reg, Cupertino attributed the early return request to the new availability of M1 Macs. DTK users were instructed to find the machine's original box and told that further instructions would follow in the coming weeks.
"Now that the new MacBook Air, Mac mini, and MacBook Pro powered by M1 are available, it'll soon be time to return the Developer Transition Kit (DTK) that was sent to you as part of the program," it said. "Please locate the original packaging for use in returning the DTK. We'll email you in a few weeks with instructions for returning the DTK."
Predictably, this has gone down like a lead balloon. Developers are miffed they haven't had the full year with the machine that they initially expected – and, indeed, paid for. Others have raised gripes with the hardware itself, which commenters on Twitter and Reddit have described as "broken" and fault-prone.
"The utility of the DTK as an actual transition kit was incredibly broken. The OS team clearly moved on to the M1 devices even before the DTK landed with developers, and just left the DTK in the lurch. To those of us using it the experience was just loads of problems," wrote one user on the Apple subreddit.
"My DTK was unable to upgrade the Big Sur beta version for many months, and required a software reset to fix," bemoaned Joao Prado Maia on Twitter. "Then you think about the stability of the device itself, which was terrible, and chronicled by lots and lots of developers on the dev forums. Some of these devices were completely unusable for the vast majority of the time."
Apple, to smooth things over, is dangling $200 credit to be used against the purchase of an M1 Mac. Again, this hasn't been well received. With an expiration date of 31 May, DTK owners will only be able to use it on the first-generation of Apple Silicon devices, which many would have already bought.
"Apple waited until three months past the announcement of M1 Macs, and four months past the sharp rise in DTK reliability issues, to announce a time-limited token credit towards an M1 machine that you either had already bought by now, or had decided you weren't going to buy," said Apple games developer Steve Troughton-Smith.
It's also fairly stingy even by Apple's own standards. In 2006, when it recalled the first Intel Developer Transition Kit, Apple offered coders a free 17-inch Intel Core Duo iMac by way of compensation.
Still, it's not like DTK owners have much of a choice in the matter. The hardware remains the property of Apple. Failing to return it will, at the very least, provoke Apple to remotely disable the machine, and possibly the user's developer account. ®